Do you have a dedicated art practice, small or large?

Are you a professional, student, or amateur?

Are you intent on engaging with who you might become with God?

If so, this course is for you.

More...
As artists, we are always in the act of formation: crafting sentences, mixing colors, shaping sounds, cultivating audiences. But as we practice our disciplines, how are we being formed? Forefront Festival is excited to partner with Andrew Nemr to present Spiritual Formation for Artists. Taught by Andrew Nemr, an internationally renowned tap dance artist & TED fellow, this course will consider the link between our art practices and who we are becoming as we create. Sessions will include discussion on spiritual formation and disciplines, artistic practices in both personal and professional spheres, and draw from authors such as Dallas Willard and Makoto Fujimura. It is our hope that in considering how we are formed by our art making, we will be formed into the likeness of our loving Creator.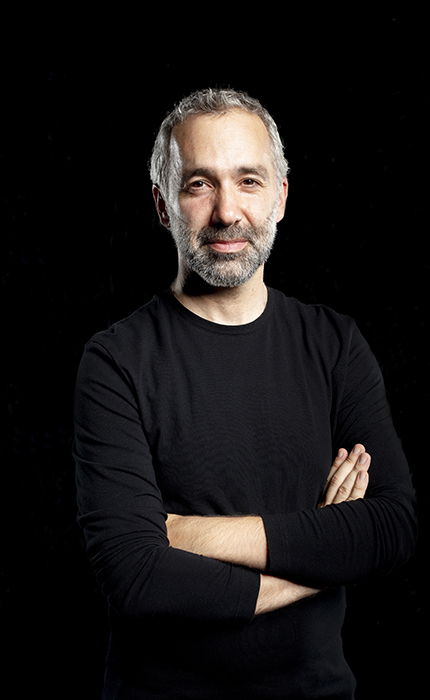 Meet Your Guide
Andrew Nemr is one of the most diverse tap dance artists today. An international performer, choreographer, educator, and speaker, Andrew has played with Grammy Award-winning musicians across multiple genres, founded and directed the tap dance company Cats Paying Dues, and co-founded the Tap Legacy™ Foundation, Inc., along with his mentor Gregory Hines.
As someone with a focused, professional art practice, Andrew is no stranger to doing. But over the course of his faith journey, he has reflected on how God cares most about who we are becoming. The act of becoming, particularly for professing followers of Jesus, has been explored by many over time under the title of spiritual formation. It is the interaction Andrew has experienced between his own art practice and personal spiritual formation that led him to develop Spiritual Formation for Artists to empower other artists in their spiritual journey.


Session Details
Four Live Online Sessions
Sunday's - October 8th, 15th, 22nd, and 29th.
7:30pm Eastern Time
(4:30pm Pacific Time)

Sessions will be hosted on Zoom.
Recordings of the live sessions are posted within 24hrs of session and available on-demand for anyone signed-up for the course.
Sessions are 60min + 15min Q&A
––––––

Join with fellow artists of faith as we engage with the following concepts.
Session One: Spiritual Formation Basics
Learn a framework for thinking about the inner parts of a person, how spiritual formation works, and examples of spiritual disciplines.
Session Two: Spiritual Formation and Personal Art Practices
Learn how dedicated personal art practices influence the spiritual formation of a person. Use an interactive worksheet to unveil how your own art practice has been a part of your spiritual formation.
Session Three: Spiritual Formation and Shared Art Practices
Learn how professional aspirations can influence the spiritual formation of a person. Explore examples of challenges like engaging with the market or working at scale. Use an interactive worksheet to unveil how your own aspirations have been a part of your spiritual formation.
Session Four: Spiritual Formation and Envisioning Our Art Practice
Explore ways of envisioning our art practice as a part of what God is doing with us. Engage your imagination to integrate your spiritual formation into your art practice.